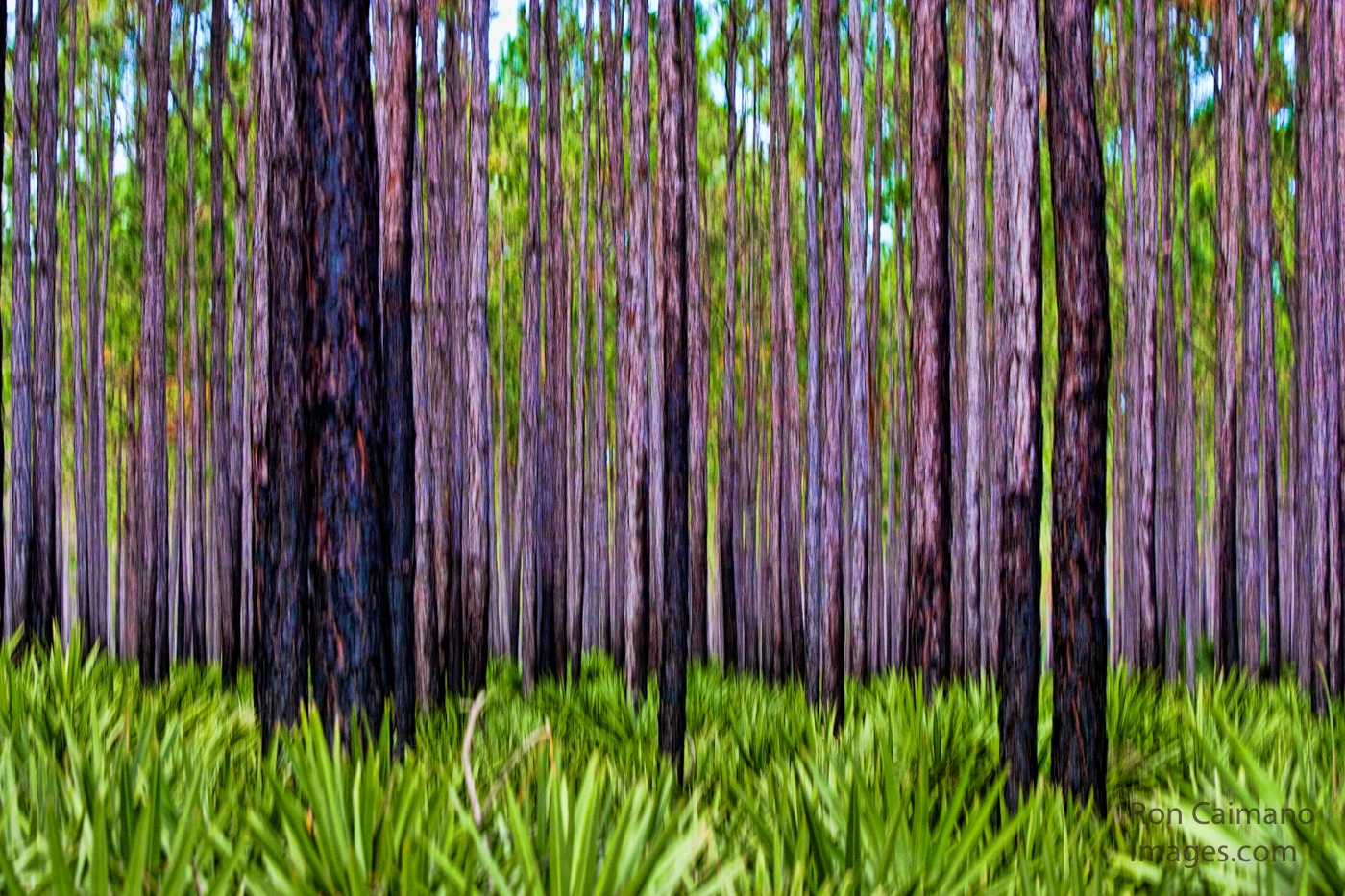 Zooms and Swipes 
This technique can be a lot of fun. In this post I have given four examples. This one is a stand of trees anywhere in a forrest or hammock you may run across. The easiest way I have found to do this is to experiment. I set the shutter speed to about 1/60 sec. I start moving the camera bottom to top just before I press the shutter. This I do hand held. Again you will have to experiment but its fun to create different but unique images.
Below are two Zoom Images. This technique is a little different. Both these were done hand help but I started by moving the camera in a circular motion before pressing the shutter. The trick is to have a center that is in focus as it is here. The top image is a flower bed and the bottom one is looking straigh up into a stand of trees. This can be a challenge.
The Zoom at the bottom is actually Christmas Tree lights. Here I was able to have the camera on a tripod. I started to zoom out from wide to long before pressing the shutter. You may have to play with the shutter speed to get the result you want. It is,however, much easier to get a sharp center if on a tripod.