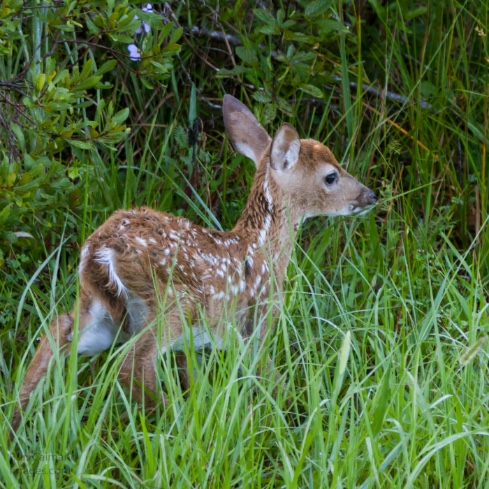 "Bambi"
This is quite a story. While out on a nature and wildlife shoot one morning we came across this little guy.
Ken Wayne and I explore the surrounding areas starting with sunrise and ending with a great breakfast about 10 or 11 o'clock.
This particular morning Ken was driving about 60 mph. All of a sudden he stops and asks if either of us saw that? What we asked. Ken responds,"not sure". So we back up and find this little guy. Being separated from his Mother he was scared to death and on the road side of the fence in danger of entering the highway.
Well we took his picture and hung around untill he found his way back under the fense to safety. It was one of the best photograph encounters with nature you could ever ask for.
As Ken always says, "Look for what doesn't belong". In this case he did even while driving.
It pays to slow down,look around and above all stop the car and get out!